Foreword [G4-1]
Dear Readers,
For ProSiebenSat.1, being successful not only means increasing our financial results in a sustainable manner and growing dynamically. It also means consistently enhancing the Group's ecological and social performance. We are aware of our corporate and social responsibility and see it as a holistic challenge.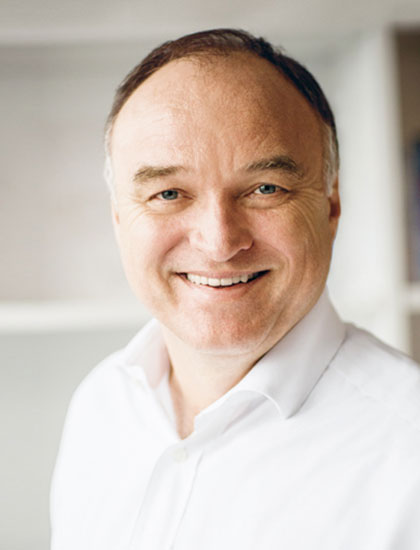 »We are aware of our corporate and social responsibility.«
We want to be a reliable partner in the capital market for our shareholders, who are key stakeholders, and benchmark our performance against transparent and concrete targets. At the same time, we pay out between 80 % and 90 % of underlying net income as a dividend each year. We offer our employees a dynamic working environment with lots of creative leeway, family-friendly working conditions and performance-based remuneration models. Since 2016, we have also given them a greater share in the Company's success via the MyShares program. We do this because their talent, their creativity and their passion make ProSiebenSat.1 one of the most successful media companies in Europe – and ensure our competitiveness in the future.
It is also thanks to their dedication that ProSiebenSat.1 Group is able to perform its duties in society and for society. In this sustainability report, we will therefore present in detail what the interplay between responsible corporate governance and public engagement looks like at ProSiebenSat.1 – and how the Group uses its reach to give relevant social issues a platform via our public value activities. In addition, we will inform you about all significant non-financial aspects and the sustainability management of ProSiebenSat.1.
Yours
Thomas Ebeling
CEO of ProSiebenSat.1 Media SE